I've just been 12 feet from a very loud business consultant, whose confident speech was nearly deafening. He had made money and was pushy and totally sure of himself as he told his subordinate just how to do it. I don't think I've ever heard anyone so brash as this man. Frankly it turned my stomach. I realize that most people of the world live for themselves, but at least many of them try to "appear" humble. This man had none of that. He was all for himself and was proud of it. Several times he said, "I don't care if they don't like me," which was code for "nobody does." It's a lonely place to be. I pitied him.
I was trying not to listen and to be about my own things, but he was so loud that it was impossible. Then I heard him say to his sheepish mentee something like this, "If you think a church isn't a business, you're wrong. If you want to grow this thing you've got to be doing what I'm saying."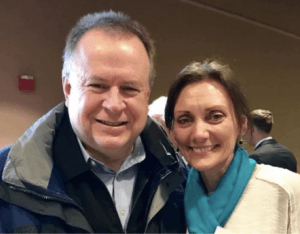 I don't know if the scrub salesman was also a pastor. I'm unsure of how or why "church" entered into the discussion at all.  But I am sure of this: A CHURCH ISN'T A BUSINESS. It is a body, and a holy temple of the Lord, and "the New Man" with Christ as head, and we are "a peculiar people." And, I must add that a Christian in the workplace cannot be motivated in the same way as this man I've been describing, even if he doesn't talk as loud.
God loves Christians at work and so do I. Whether the believer works in a trade like the Apostle Paul and Jesus, or serves in a factory or farm or restaurant, or in the government, or business arena, the believer offers his work to the Lord in an honest and eager way day after day. What a beautiful thing it is to see it done well. It honors the Lord. We all affirm that Christians must not be like secular people in labor, nor the Christian's businesses like theirs. God invented work and skill and business and enterprise, and we should find joy in it as believers, but the Christian's involvement in it all is so unlike all that is around him.  It isn't OK to devote ourselves to "the lust of the flesh, the lust of the eye and the boastful pride of life," or to deceptively motivate others this way. The opposite is true:
Do not love the world nor the things in the world. If anyone loves the world, the love of the Father is not in him. For all that is in the world, the lust of the flesh and the lust of the eyes and the boastful pride of life, is not from the Father, but is from the world. (1 John 3:15-17)
More than once I've heard of churches consulting with people from successful secular businesses in order to discover their secrets of growth. Some hire consultants from Fortune 500 companies to emulate their success models. Please forgive me for being overly naive, but isn't this wrongheaded? I'm not asking the question of whether or not it works, or if the company has comparative integrity, but isn't it fundamentally wrong?
Aren't we called to confront worldliness and to address wrongful ambitions and lusts? I'm not saying all businesses and trades are without integrity by comparison to each other, and I'm not saying that everyone in them is unprincipled, nor that we or they should not make a profit, but I am saying that an unbeliever who has a business or trade cannot be driven by the same motivations as a Christian. Secular men and women are foundationally different than Christians. They are as different from them as darkness is from light. An unbelieving businessman or laborer or tradesman despises and rejects your Lord and serves himself or some other "god." He cannot do all things as to the Lord as you are privileged to do. It can't be any other way.
For you who are involved in work situations or businesses that are not motivated to serve Christ as you are, I understand something of the rigors of figuring out how to live out your convictions in such a sphere. Stay strong and convicted. You want and need our prayers. You are there to be as different as you actually are in Christ. It will cost you more likely than not, though sometimes God makes your way easy and even gives you acceptance and success among your peers, as he did Joseph in the Bible. That's his prerogative. I applaud you for living out biblical convictions in the workplace.
Churches, though we interact with business at various points, please reject the notion that we must emulate secular businesses. Remember that your greatest problems may come not when you fail and retrench in a better direction, but often when you succeed.
Praying Ahead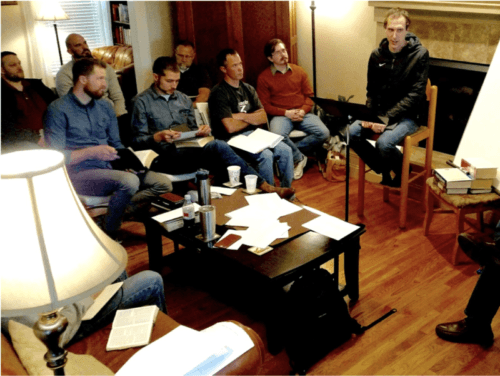 We just completed an amazing retreat in our home in which our church elders taught pastors of new churches from four states who have sought our involvement in their work. It was a rich time of learning, relating and praying for each other. We focused this time on two issues: the Lord's supper and our teaching ministry within the body.
Our team often finds itself training and consulting with churches of all types. These were beginning house churches. We were so happy to work with these men for the advance of the gospel in their communities. Hopefully we can do this again to emphasize other aspects of church life.
For those of you who pray for us, please remember Steve Burchett and Kole Farney as they go to Swanton, Ohio, in a few days, and our pastor's retreat coming up on the 30th and 1st here in the Kansas City area. Also, pray as we plan for ministry in various places in the world. We are considering trips to several venues during this time. We are also open to considering more opportunities if you wish to contact us.
Our Love
We want to express our love for you. Many of you correspond with us regularly and pray for us. Thank you so much. Others of you read our articles and attend our conferences and retreats or work with us in evangelism. We think of you who keep up with our work as team members with us in a great cause. We genuinely are thankful for you. We don't say it enough, but we mean it with all our being.
With joy and love,
Jim Elliff